Specializing in Artificial Disc Replacement
What is Artificial Disc Replacement Surgery?
Artificial disc replacement
surgery is a new type of spine surgery. It is used to treat a diseased or damaged disc that causes pain and limits movement. Unlike a spinal fusion procedure, a disc replacement preserves motion. In some cases, a disc replacement may be performed on a vertebra above or below vertebrae that have been previously fused. Dr. Virella performs a cervical or lumbar artificial disc replacement using the following steps:
A 1-2-inch anterior incision is made
The disc is removed and the disc space is cleared
The artificial disc is inserted and then fixated using special anchors
Patients experience symptom relief and are able to move without pain after their procedure. Dr. Virella has provided countless patients with a treatment solution using disc replacement surgery.
M6-C Artificial Cervical Disc Replacement
Dr. Virella is always at the forefront of the latest surgical technologies and procedures to treat cervical disc problems leading to neck and arm pain.
The most innovative technique for reducing pain due to cervical disc disease or damage is the
M6-C Artificial Cervical Disc Replacement
. This minimally invasive, non-fusion procedure replaces the damaged or degenerated cervical disc with an artificial disc designed to mimic the natural structural and movement of the upper spine.
Here's what to know about M6-C Artificial Cervical Disc Replacement performed by Dr. Virella.
Benefits of M6-C Artificial Disc Replacement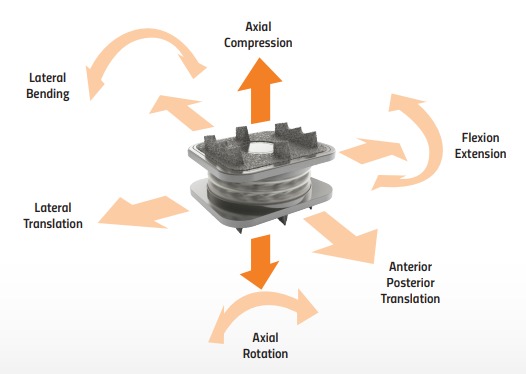 The benefits of an M6-C Artificial Disc Replacement for appropriate patients include:
Motion preservation
Restoration of natural physiologic motion
Potential reduction of damage to adjacent spinal structures
Enhanced motion in all six different degrees including:
Lateral Bending
Lateral Translation
Anterior Posterior Translation
Axial Compression
Axial Rotation
Flexion Extension
Clinical studies have shown superior long-term success of M6-C Artificial Disc replacement outcomes compared to patients who undergo other fusion procedures such as anterior cervical discectomy and fusion (ACDF).
M6-C Artificial Disc Components
The M6-C Artificial Disc is unique. It is the only artificial disc to include a shock-absorbing nucleus and fiber annulus that mimic the cushioning and range of motion a healthy, natural cervical disc provides. In other words, this state-of-the-art artificial disc is specifically designed to minimize stress on vertebral structures and adjacent discs by allowing your spine to move naturally.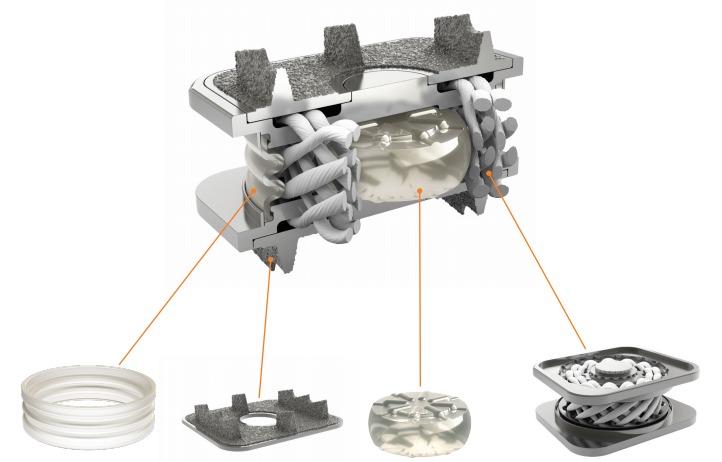 The M6-C Artificial Disc has four components which allow it to mimic the natural movement of your spine:
Artificial Nucleus:
The center portion of your body's own natural discs is known as the nucleus pulposus. It is a gel-like elastic substance responsible for absorbing and transferring stress and weight between vertebrae. In the M6-C Artificial disc, the nucleus is made of viscoelastic polymer, providing absorption and elasticity that mirrors that of a natural vertebral disc.
Artificial Annulus:
In a natural cervical disc, the annulus fibrosis can be compared to a tire. It securely encases the elastic gel-like nucleus pulposus. The annulus fibrosis is responsible for enhancing your spine's rotational stability, and stress absorption. In the M6-C Artificial Disc, the artificial annulus is made of an ultra-high molecular weight polyethylene fiber matrix to keep the nucleus secure while allowing for controlled motion and rotation.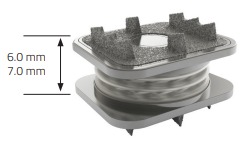 Sheath & Endplates:
Titanium alloy endplates coated with titanium plasma spray allow for secure fixation and long-term stability while promoting bone growth. The viscoelastic polymer sheath is used to protect annulus and the nucleus.
M6-C Artificial Disc Replacement Procedure in Los Angeles
Using specialized instruments, during an M6-C Artificial Disc Replacement, Dr. Virella will make a small incision in the front of the neck. During this minimally invasive procedure the damaged, herniated, or ruptured disc will be removed, alleviating the pressure on the nerves responsible for pain.
The M6-C Artificial Disc will be placed into the same space, maintaining disc space height, before closing the incision.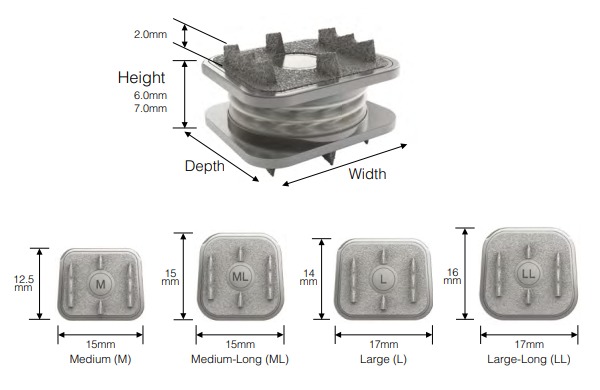 Following the surgery, it is normal to feel a bit of discomfort. However, you will likely be discharged the same day, or the next day following the procedure. You will be provided with post-surgery instructions, which need to be carefully followed, for an optimal outcome. You should expect to restrict certain activities and movements for a couple of weeks before gradually resuming normal activities.
Dr. Virella will monitor your progress and recovery will regular follow up appointments, as you heal. Within a few to six weeks, you should be well on your way to reduced pain and enhanced range of motion.
What Conditions does Disc Replacement Surgery Treat?
Disc replacement surgery is used to treat spine conditions that cause extremity pain (with or without spine pain) and limit motion. The following conditions are the most common:
Herniated disc. The protrusion of an intervertebral disc into the spinal canal. In many cases, a herniated disc compresses the spinal cord or a spinal nerve root and causes pain, weakness, numbness, and/or tingling in the spine and extremities.
Bone spurs. Bony growths that occur due to osteoarthritis. In many cases, bone spurs can place pressure on the spinal cord or a nerve root and cause symptoms such as those mentioned above.
These conditions can affect both the cervical and lumbar spine. Patients who are experiencing symptoms should make an appointment with an artificial disc replacement doctor/surgeon. Patients who make an appointment with Dr. Virella will receive an accurate diagnosis and learn about all of their disc replacement treatment/procedure options.
If you are ready to find a solution to your back, neck or spine condition contact us to make an appointment with Dr. Virella. With three convenient locations in Agoura Hills, CA, Valencia, CA, and Palmdale, CA, making an appointment is easier than ever.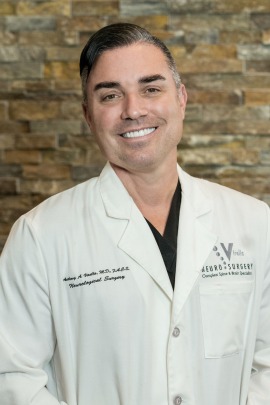 Anthony Virella, MD

Anthony Virella, MD is a Board-Certified, Fellowship Trained Neurological Spine Surgeon with advanced training in the management spinal disorders. He is also a graduate of the UCLA Neurosurgery Residency Program and completed his Complex Spine Resident Fellowship at the world-renowned Cleveland Clinic Foundation. Additional work included a second Fellowship in Minimally Invasive Spine Surgery at the UCLA Comprehensive Spine Center. Dr. Virella is a nationally recognized spine specialist and has authored numerous articles and lectured nationally and internationally in the field of Complex and Minimally Invasive Spine Surgery.