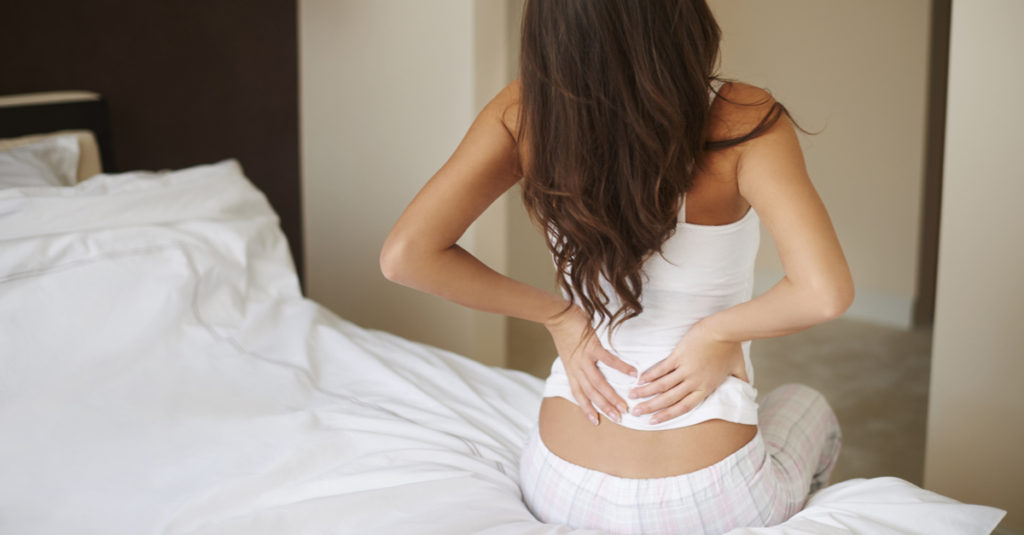 Many patients want to know if their back pain is the reason why they can not sleep at night. And rightfully so, the side effects associated with a lack of sleep typically intensify feelings of pain and make it more difficult to treat. To find the help they need, patients with back pain are encouraged to increase their understanding of their condition and use available medical resources.
The Relationship Between Pain and Sleep Disorders
Studies show that up to 2/3 of patients with chronic pain (pain lasting for more than twelve weeks) have a sleep disorder. This statistic shows that there is a correlation between pain and sleep. Patients with back pain who can not go to sleep at night or can not stay asleep throughout the night should make an appointment with a spine specialist. Once their condition is accurately diagnosed, an effective treatment plan for both their pain and the sleeping problem can be prescribed.
Treating Back Pain
The majority of cases of back pain can be effectively treated using non-surgical treatment options. The most common of which include the following:
Activity modification. Identifying and then modifying movements or activities that cause pain.
Over-the-counter and prescription medications help decrease back pain and the inflammation that is typically associated with it.
Physical therapy. A back stretching and strengthening program helps decrease pain and prevent it from reoccurring.
Anti-inflammatory and pain medications can be administered via injection to temporarily decrease pain while an injury heals or a medical condition improves.
A variety of
minimally invasive surgical procedures
may be used to treat back pain that does not respond to nonsurgical treatment options.
Seeking Treatment
Back pain should not dictate how you live your life. If you are in pain and can not sleep because of it, please
contact one of our 3 Southern California offices
to make an appointment with one of our specialists.
Dr. Anthony Virella
is a Board-Certified, Fellowship trained Neurological Spine Surgeon with advanced training in the management of complex spinal disorders. He attended medical school at Columbia University College of Physicians and Surgeons and is a graduate of the UCLA Neurosurgery Residency Program. Dr. Virella is a nationally recognized specialist in the field of complex and Minimally Invasive Spine Surgery and has offices located in Agoura Hills, Valencia and Palmdale. If you, or someone you love, is suffering from persistent neck or back pain,
contact us
today to schedule an appointment.